Beginner's Guide on Sharing Files Across Devices
In today's connected world, we often need to share files between different devices like computers, phones, and tablets. Whether you want to transfer photos from your phone to your laptop or collaborate on a work document with a colleague remotely, there are several ways to easily share files across devices.
Table of Contents
P2P File Sharing
One of the most straightforward ways to share files is through peer-to-peer (P2P) file sharing. This allows you to directly connect two devices together over a local network or the Internet and transfer files between them without needing a third party hosting service.
Some popular P2P file sharing tools include:
FileZilla – This free, open-source FTP client allows you to set up an FTP server on one device and connect to it from another device using an FTP client. This way you can directly upload and download files.
Cyberduck – This is another FTP/SFTP client that works in a similar way to FileZilla, allowing direct file transfers between two peers.
The advantage of P2P file sharing is that you don't rely on any intermediary services. The downside is that both devices need to be turned on and connected to the internet at the same time for transfers.
Cloud Storage Services
Another convenient way to share files across devices is to use cloud storage services like Google Drive, Dropbox, or Microsoft OneDrive. These let you upload files from one device which can then be accessed from another device that's connected to the internet.
Some popular options include:
Google Drive – Gives you 15GB of free storage to upload files which can then be shared via a shareable link or shared directly with other Google account users.
Dropbox – Offers 2GB of free storage and a Public folder to share files via links. DB Pro plans offer more storage and features.
OneDrive – Integrates with Windows and Office 365, giving you 5GB of free storage. Share files through shared folders or links.
The benefit of cloud services is accessibility across devices and centralized file storage. The drawback is that you need an internet connection to access the cloud files from your devices.
Online File Sharing Tools
There are also many online file sharing platforms that make it easy to share one-off transfers without having to register for an account. These are handy for quick sharing needs. This is different from the cloud storage option in the sense that the files typically remain accessible only for a short amount of time.
Some reputable services include:
WeTransfer – Allows sending files up to 2GB completely free. Adds your files to a queue that automatically sends an email with a download link.
ShareMe – Offers multiple tiers from free to premium plans to share files up to 20GB in size.
SendAnywhere – Uses P2P transfer to share files up to 1GB for free without registration.
The advantage of these online tools is that they are quick, simple, and don't require a subscription. Just visit the site, upload a file, and share the link. The limitation is generally on maximum file size for free users.
Removable Media and USB cable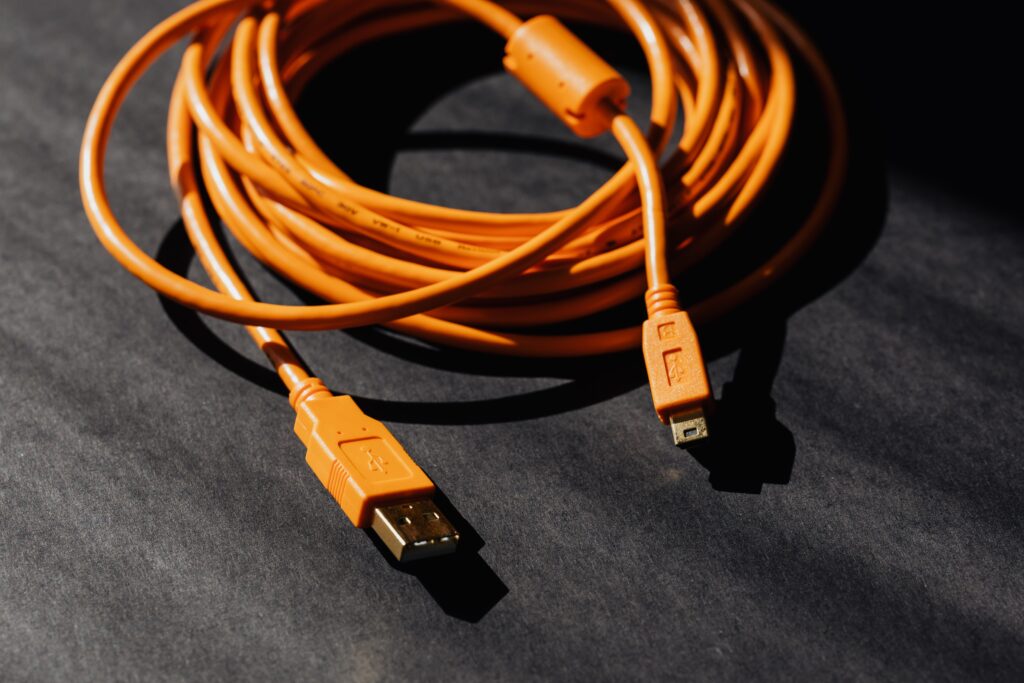 Finally, you can always use external removable media like USB drives, SD cards, or external hard drives to manually transfer files from one device to another. This might have limited convenience compared to wireless options but offers virtually no size restrictions or requirements for internet connectivity.
USB cables provide a direct wired connection to transfer files between devices like computers and phones. They offer fast transfer speeds through the universal USB interface supported on most modern devices. To share files this way, simply connect the appropriate USB cable between the two devices – for example a USB-A to USB-C cable between a computer and phone. Some tips when using USB file transfers: choose a good quality cable to ensure a reliable connection, connect devices directly rather than through a hub when possible, make sure you have the proper drivers installed if transferring to a new device for the first time, use the "safely remove hardware" function on your computer before unplugging the device, and be aware that transfer speeds may vary based on the USB version supported (USB 2.0 vs USB 3.0/3.1 being faster). While not as convenient for wireless file sharing, USB cables provide hardwired speed and stability when transferring large files or folders locally between devices.
Summary
Whether you want to set up an always-on file server, leverage the cloud, or just need to quickly transfer a file up to a couple GB in size, there are many reliable options to help you effortlessly share files across all your devices in 2023. The method you choose depends on your specific needs and use case.